The title is a play of words. In japan 
'木の' 
[ki no] means: made out of wood, in polish 'kino' is a movie theatre or a cinema. The owners are cinema enthusiasts - as the posters suggests and the flat is filled with wood finishes mixed in settled, minimalistic far east style - hence the name.
The flat features a beautiful custom built furniture done by a local carpenter, complimented by a selection of top brand lamps and details. A furniture design includes not only standard pieces like wardrobes and kitchen, but also fantastic wall claddings, transparent wall, custom shelving or freestanding pieces like dining table, coffee table and night tables. With an addition of white ash floor and dimmed small-sized tiles we built a seamless and engaging interior composition - simple enough to be instantly familiar but also interesting enough to be worth
exploring.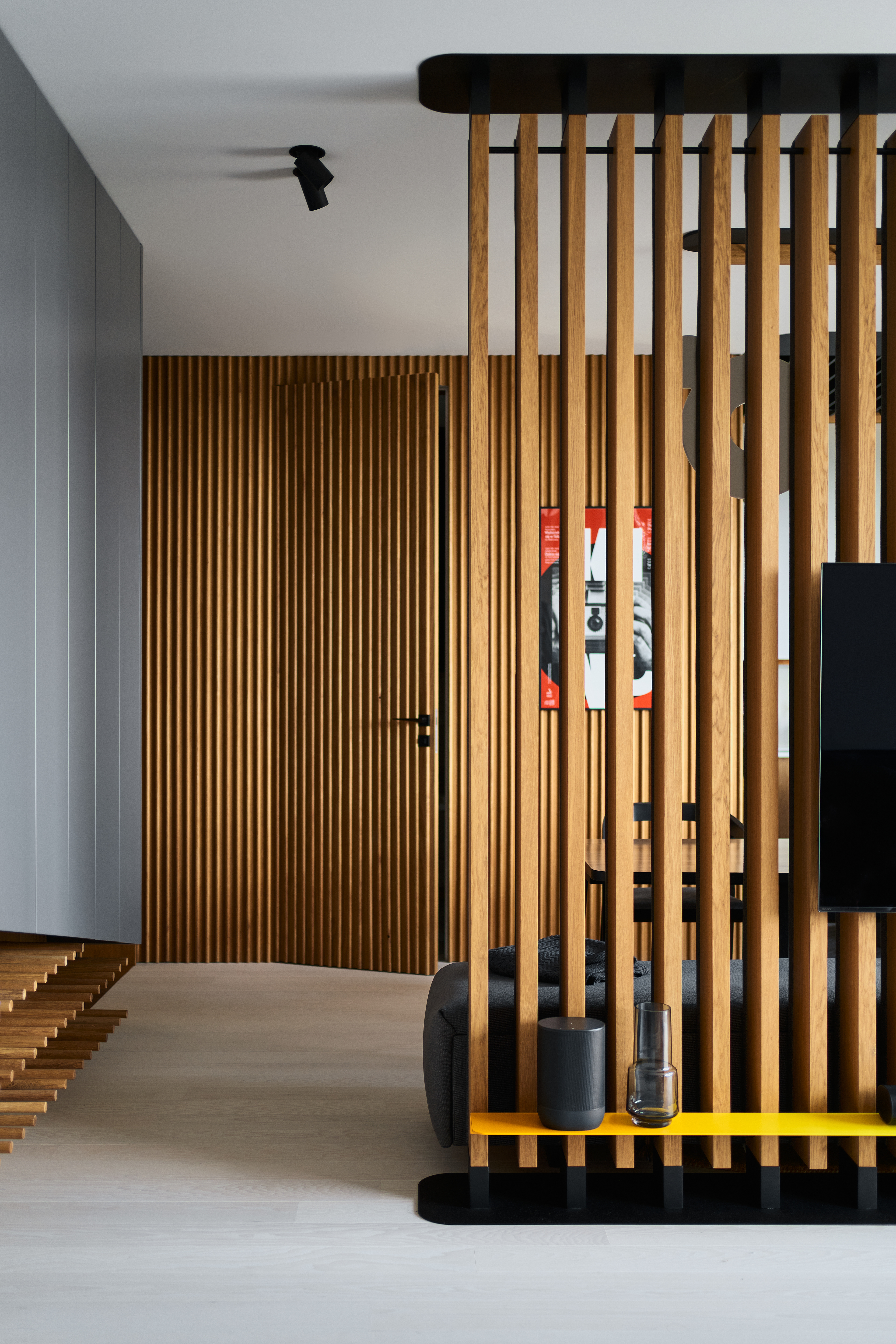 •
A little backstage wideo. Enjoy!